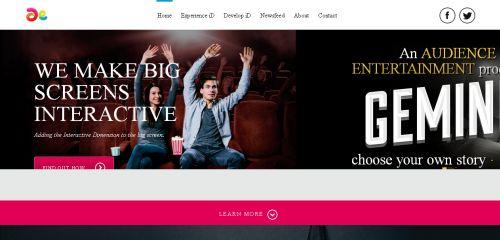 Audience Entertainment is making the big screen an interactive screen. Combining digital projectors with Audience Entertainment's pioneering technology, AE replaces passive projection with interactive, crowd-controlled experience.
Audience Entertainment has partnered with Barco, world leader in digital cinema projection and will roll out a network of installations at movie theaters, malls, concert auditoriums and more.
Audience Entertainment enables interactivity of advertising, hidden or alternative content, controllable trailers, and selectable movies.
Check out Audience Entertainment HERE