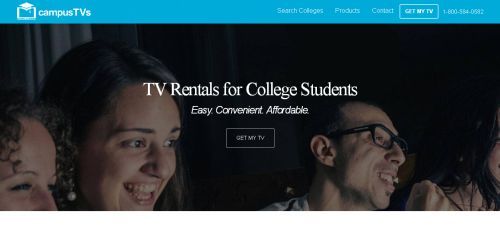 CampusTVs is a startup that offers TV rental for college students. The company will deliver, setup, and pickup the HDTV at college dorms. CampusTVs has partnered with Vizio and Home Depot to offer this new kind of rental service.
Currently available is either a LED 32″ HDTV or Smart 40″ HDTV. The pricing is $178 for the 32″ and $299 for the 40″ Smart TV for an individual. CampusTVs recommends sharing the costs with roommates to lower the cost which can go as low as $48 with 4 people for the smaller TV and $75 for four people for the Smart TV.
CampusTVs future may be in sim cards, offering cheap mobile service for international students. CampusTVs would offer contract free, low rates for students to rent sim cards.
Check out CampusTVs HERE