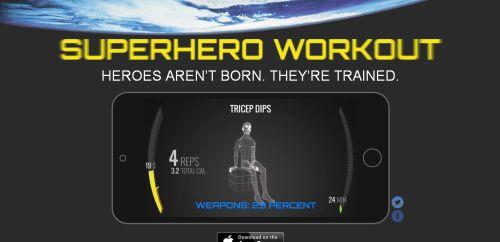 Superhero are not born, they are trained. That is the idea of Superhero workout where you workout to defend earth against alien invaders. The iOS app blends stories and fitness into one.
You're pilot of the prototype AEGIS One battle suit, tasked with defending Earth against alien invaders. Your punches become plasma blasts and your abdominal crunches power your suit's reactor!
Superhero Workout is the only app that can use your Smartphone's front facing camera as a motion tracker. The motion tracker will track reps and calories. The app include 20 epics missions, 12 rapid workouts, and 42 body weight exercises.
Check out Superhero Workouts HERE