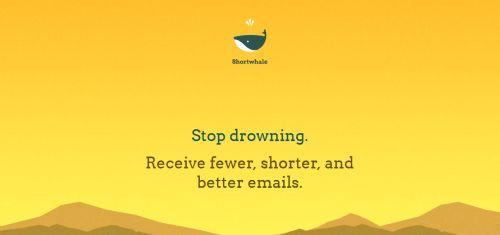 Shortwhale is trying to help people that are drowning in email. Shortwhale will help those that get tons of emails such as celebrities, journalist, authors, and Venture Capitalist.
Shortwhale allows you to link to your website, blog or about.me page. Now there is no need to publish your email that creates unwanted emails. The service adds an email signature that you are using the service.
Shortwhale has a profile with FAQ to answer common questions that may be answered without email. This greatly reduces email messages that can be answered with FAQ. Shortwhale has a 500 limit which limits long essay emails so you get straight to the point. People will follow how you want email and send better emails. Shortwhale also will organize your inbox by topic and provide stats of the people that visited your Shortwhale page.
Check out Shortwhale HERE