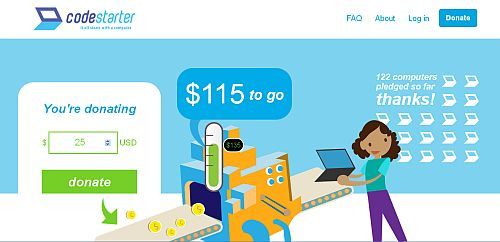 Codestarter idea is very simple and that is helping kids learn to code. They do this by getting $250 donated for a latpop for one child to learn to program. Codestarter wants to get underrepresented African Americans, Hispanics, and Women to pursue computer science professions.
Codestarter will start with this summer running a pilot program of 4 U.S.-based CoderDojos and expand worldwide in the fall.
The code kit includes an Acer Chromebook, pre-loaded with Linux and a variety of programming languages. Also included is a manual for getting started and working offline. Codestarter spends 100% of your donation to purchase laptops for kids, and the company will send you a receipt for a tax deduction.
Visit Codestarters today to donate HERE