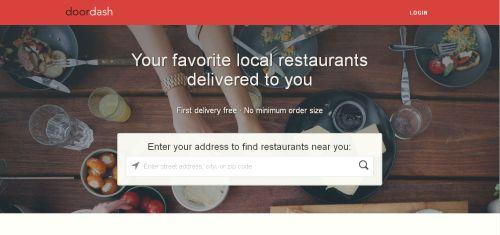 DoorDash enables delivery of food to your door that is usually not available. You can order from the menu of a select group of top restaurants and have the food delivered to you. The company is currently offering it's service in the Bay Area, San Jose and Los Angeles.
DoorDash offers first delivery for free and no minimum order size. The food comes hot and fresh and within 45 minutes.
DoorDash was founded in January 2013 by a group of Stanford students with experiences from Facebook, Square and eBay.
Check out DoorDash HERE