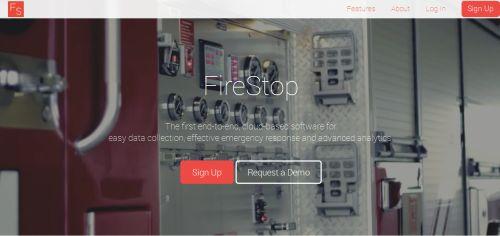 FireStop is trying to reinvent firefighting software by offering the first end-to-end, cloud-based software for easy data collection, effective emergency response and advanced analytics.
FireStop is a cloud-based platform allowing you to access all data through your iPad or computer at any time. The service seamlessly shares inspection, incident and reporting data throughout your department so firefighters have it when they need it.
FireStop helps consolidate data and software, leverage critical information on the field, and utilize advanced analytics to make firefighters jobs a little easier.
Check out FireStop HERE