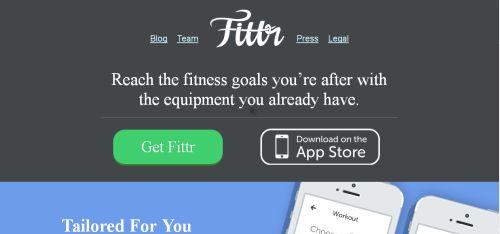 Fittr is an app that tailors a personal workout based on your location and amount of time you have. Fittr generates voice guided workouts that can be done in the park, hotel room, bedroom, traveling and more. Fittr uses a proprietary algorithm that find the exercises with the best results today and tomorrow.
Fittr will track your progress with graphs as you log your weight and measurements daily. Fittr uses this data to create a better workout. If you slack with your workout, Fittr will suggest you increase your intensity to get back on track.
Fittr will keep you accountable as if you miss a workout, Fittr will post on Facebook or Twitter that you skipped a workout. Fittr wants you to feel the pressure to keep fit. Fittr gives out points for complete workouts and has a global leaderboard.
Check out Fittr HERE