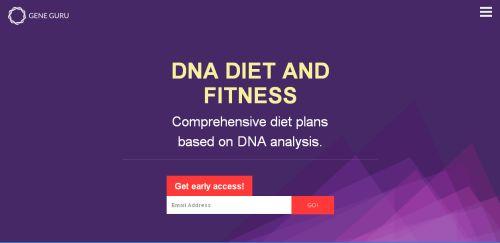 Gene Guru is a startup that is creating custom diet plans based on your DNA.
The first step is to order a DNA Kit sent to your home. You swab your cheek using the kit and send back the package for analysis. Gene Guru will analyze the DNA which takes about 2 weeks to complete. The company examines your genome for 700,000 genetic markers, compiled from over 9,000 peer-reviewed research studies. The company uses an algorithm to inspect hundreds of thousands of gene variants in order to create a unique model of your genome that is used to create a diet around.
Gene Guru delivers your plan in about a week. The algorithms populate your Gene Guru Action Plan with a specialized diet and fitness recommendations.
Check out Gene Guru HERE