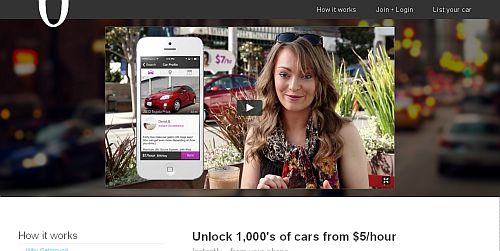 Getaround is the new concept in car rental as you rent from people nearby. You signup for the service and verify your credit card and license. Then you have a choice of over 1000 vehicles from people from your neighborhood. The service offers hourly and daily rental rates.
All Getaround rentals include insurance coverage and 24/7 roadside assistance. There is no membership fees and no annual fees. The service also allows people to put up their vehicle for rent. The service mentions that active members can make $10,000 per year per car. $1,000,000 primary insurance included.
The service is available in select cities with San Francisco having the best selection with exotic sports cars. You could possibly rent an Tesla Model S for $45/hour and a Audi R8 for $100/hour.
Check out the official Getaround site HERE
Check out the exotic cars available for rent HERE