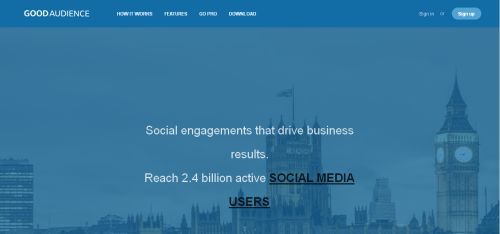 Good Audience helps you grow your audience to get more followers on platforms like Twitter. Good Audience will ask for your target keyword and then find people to follow in that niche. It also allow you to interact with tweets and respond. Analytics, content, and campaigns are also apart of Good Audience features. The site also has a daily goal of new followers you want to achieve.
Good Audience also has a pro version which include these features:
Connect all your social media accounts and optimize all of your profiles for consistent branding.
Daily notifications with quick approval of the actions you need to take. Set daily and weekly goals.
Deep analytics to see your biggest influencers, where they are located and demographics.
A mobile app that packs all the features for you on the go. Efficiently manage your social media accounts from anywhere.
Increase your fans and influence at Good Audience HERE