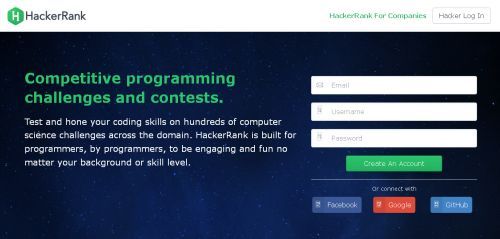 HackerRank could be a game changer for finding programming talent for Silicon Valley and beyond. HackerRank tests programming skills at problem solving with puzzles, hacks, and code.
HackerRank ranks the best of the best programmers by a leaderboard. Programmers use a in-browser code editor to solve each problem this test the code before submission. HackerRank will then check the code to make it's correct. Those who have successful challenges gain points and move up the leaderboard.
HackerRank for companies offers a way for companies to screen applicants based on skill using tests created by HackerRank.
Visit HackerRank HERE