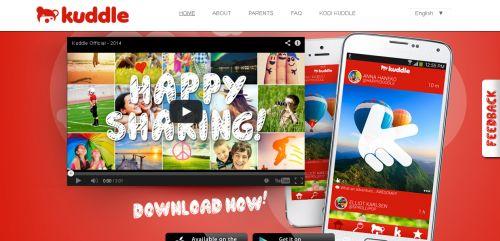 Kuddle is a photo sharing social media app designed for children and adolescent teens. Kuddle is aim as a first step for children to enter the world of social media in a safer digital environment. Kuddle is being called the Instagram for kids with more restrictions due the age of the posters.
Kids looks up to their older brother and sisters and want to do the same things they are doing. Older teens are on social networks and they younger sibling also want to be on those online communities. Kuddle is the solution to the problem by creating a safe and secure place for children to socialize.
Kuddle teaches children netiquette and proper online behavior. Comments on shared images is disabled to prevent bullying. Likes are anonymous to prevent popularity contests. No location information is taken to protect the child's location. Full name are present to prevent fake accounts. Content monitors keep a watchful eye on the content of Kuddle. Parents can monitor the activity of their child. Closed profile allows only accepts friends to have access to user's profile. In addition tagging users is disabled to prevent bullying. All these features will keep your kids safe and protected and allow them to enjoy social media at a younger age in a safer place.
Check out Kuddle HERE