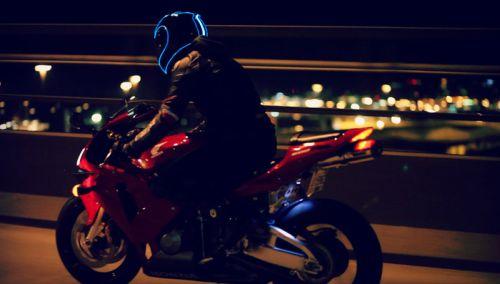 LightMode is a Kickstarter project that has kits and motorcycle helmets that were inspired by Tron. The kit will convert your helmet into a illuminating helmet with superior visibility.
LightMode has created a permanent helmet modification that surrounds your helmet with electroluminescent(EL) materials in true 360 degree fashion. The idea of the helmet is to help other vehiles on the road see the motorcyclist as they become visible with the illuminated helmet.
Every LightMode will have a small controller that controls three mode selections:constant glow, blink, and off. The controllers uses two AA batteries and last 13 hours using 2000mAh NiMh rechargeables.
Check out the Kickstarter project HERE