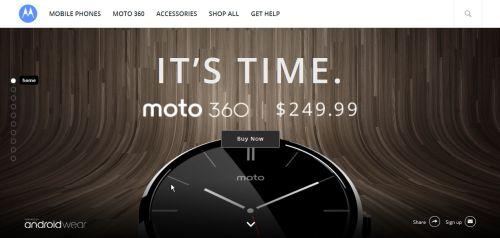 Motorola has now launch the highly anticipated Smart Watch, the Moto 360. The 360 Smart Watch will sell for $249.99. Many people like the Moto 360 because it is the first Smartwatch that looks like an expensive watch rather than a computer on your wrist.
The 360 features a stainless steel case, Horween Leather strap, and Corning Gorilla Glass to protect the watch face. The Moto 360 displays timely notifications based on where you are and what you're doing. The 360 can display such things as weather, flight alerts, traffic, and more. The watch is powered by Android Wear.
Voice control makes it easy to get things done. You just have to say OK Google and send texts, set a reminder, check the weather and ask for directions.
Moto 360 also keep tracks of your steps and checks your heart rate with included pedometer and heart rate monitor. The Moto 360 comes with all day battery life, wireless charging, water resistant and syncs with any smartphone running Android 4.3 or higher.
Check out Moto 360 HERE