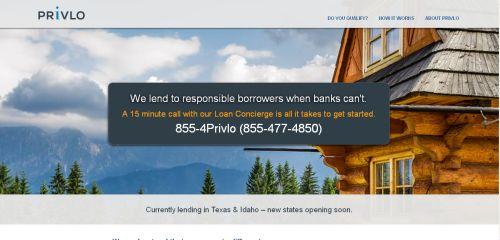 Privlo are helping borrowers get mortgage loans when banks refuse. Provlo helps those with careers, lifestyle, or finances that prevent them from getting a traditional loan.
Privlo is looking for people that want to get a mortgage loan to purchase a residential property, refinance an existing mortgage, looking for a 5 or 7-year adjustable rate mortgage loan or have proof of income that does not meet traditional guidelines.
Privlo is ideally looking for people who are business owners, self employed, uneven income because of career, foreign nationals, single blemish on credit report or recent graduates that landed a great job.
Check out Privlo HERE