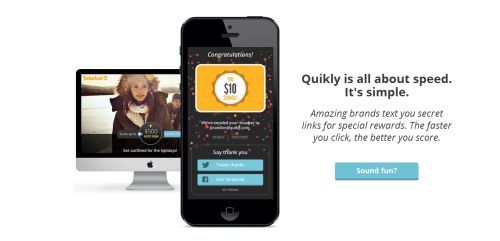 Quikly rewards those who can act quickly and click on a link for a special reward from various brands. The site currently asks for an email for invite to the next Quikly deal.
Quikly is based out of Detroit, Michigan and began in early 2012. The company is back by investors Detroit Venture Partners, Ludlow Ventures, and Pennstro Ventures.
The mission of quickly is to Quikly deliver random released promotions which reward you for acting quicker than others.
Visit Quikly HERE