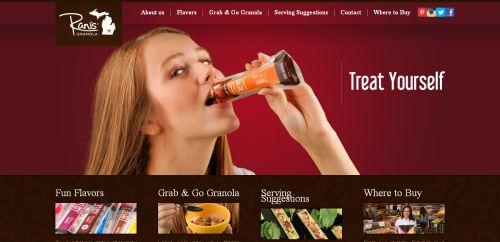 From model in Miami to a single mom Rani Bookvich came out with a line of All natural Granola called Ran's Yummy Granola. The startup came about by Bookvich desire to feed here young child nutritious and delicious fun foods.
Rani selected the finest ingredients that are healthy, wholesome, and tasty. The company has 13 flavors of goodness ranging from Chewy Very Cherry to Fruity Nola.
Rani's Yummy Granola can be found at Ann Arbor Whole Foods store, 24 Kroger stores and businesses in the Ann Arbor area. Bookvich plans to raise funds from investors to get her own manufacturing facility and a packaging machine, which will help her grow her business to a larger scale. The company has raised $5,000 in funding from Grand Rapids seed fund, Start Garden. Bookvich is also working with Ann Arbor SPARK's Michigan Angel Fund, which helps finance early stage companies.
Check out Rani's Yummy Granola HERE