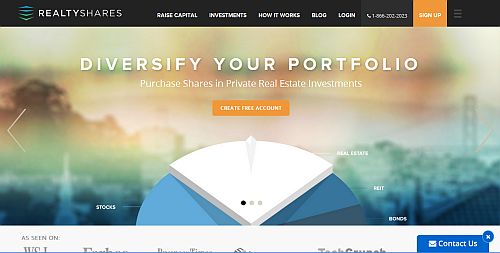 RealtyShares is a crowdfunding marketplace for high quality real estate investments. You simply signup for an account for free and gain access to exclusive private real estate investments and high quality real estate companies.
Registered members can browse the marketplace of real estate investments and access a detailed page of the specific offering. Once you decide to invest, you can sign the paperwork through DocuSign and transfer funds through Balanced.
Each investment has a certain funding goal which needs to be met and your funds are put in escrow until that goal is reached. Once reached, you own a share of that property. If the goal is not met, your money will be returned in full.
RealtyShares offers a dashboard that monitors all your investments and returns. In the dashboard you can receive updates and manage your investor documents.
Check out Realty Shares HERE