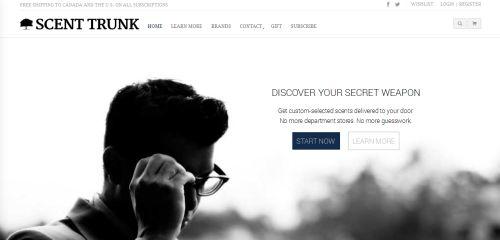 The only way to really know if you love a scent is to smell it. Scent Trunk is helping men sample the best fragrances through it's subscription based service. Those that signup will get monthly collection of tailored miniatures.
The first thing you must do is create a profile of your taste on preferences, lifestyle and personality. Each month you will receive 3 custom samples delivered to your door. Enjoy the scent and rate the scent profile to adapt your preferences. Scent Trunk will also sell the cologne in it's store if you want a full bottle.
Scent Trunk will change the way men shop for fragrances. The service charges $15 per month with no commitment and can cancel anytime.
Check out Scent Trunk HERE