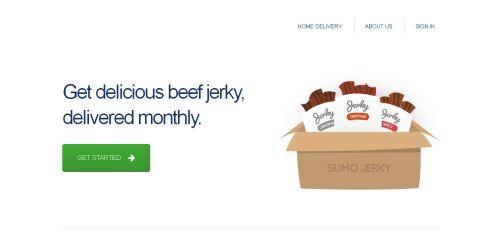 Sumo Jerky is a monthly beef jerky delivery service. The company makes artisan small batch jerky that delivered to your office workers. Each month you can discover new flavors with a snack size bag per person. Employees can stick to one flavor or share with other co-workers and swap for their favorites.
Sumo Jerky is only $5 per month and includes these perks:
Super healthy & delicious jerky.
Monthly jerky tasting = fun team event that brings the office together
No food comas or sugar crashes. No clean up, no set up, no dirty dishes!
100% satisfaction guaranteed.
Artisan kale chips, organic dried fruit slices, and sea salted almonds available as substitutes for vegetarians.
Check out Sumo Jerky HERE