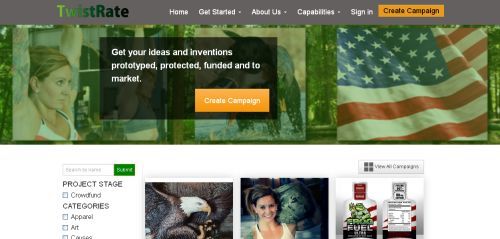 TwistRate is a new crowdfunding site for raising funds for products that deal with hunters, anglers, outdoor enthusiasts,and the tactically-minded.
TwistRate found a market that is being ignored by other crowdfunding sites and believe the sport industry will see major growth with unique projects geared toward that market.
The site hopes to host projects that deal with outdoor products like bows, knives, firearms, accessories.
Check out TwistRate HERE