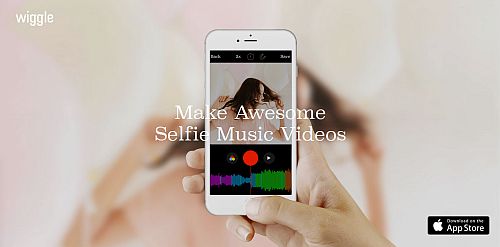 Wiggle is a new app that helps you create your own selfie music video. The idea of the app is to make the process as easy as possible. The app allow you to select a song, Record takes while the music is playing and then save and share your new made music video.
WIGGLE SUPER POWERS
– Record as many takes as you want
– Record in normal speed or in slo-mo
– Add filters to your takes
– Start recording at any point of the song
– Redo: simply record over your takes
– Timer: be ready when the action starts
– Beat-Magnet: to start recording right on the music beat
– Use front or back camera
Here are some examples of what can be done with the app.